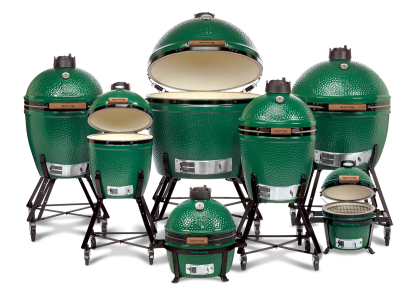 DUTCH OVEN BRAISED VENISON

• 2 lbs. venison roast, cut into 1 inch cubes
• 1½ cup red wine
• Kosher salt and pepper
• 5 tablespoons extra virgin olive oil
• 6 strips bacon, chopped
• 4 carrots, peeled and chopped
• 2 yellow onions, chopped
• 4 celery stalks, chopped
• 4 cloves garlic, minced
• 1 lb. potatoes, cut into 2 inch cubes
• 1 lb. button mushrooms, halved
• 1 tablespoon thyme
• 2 tablespoons oregano
• 2 tablespoons rosemary
• 1 quart beef stock
• 16 oz. canned tomatoes, crushed
Method
Add venison and red wine to a large bowl; marinate in the refrigerator overnight or at room temperature for at least 2 hours. While reserving wine marinade, remove the venison to a rack and dry with a paper towel; the venison needs to be dry to brown properly. Liberally salt and pepper the venison.

Set the EGG for indirect cooking (without the convEGGtor) at 400°F/204°C.

In a Dutch oven, heat 2 tablespoons olive oil until almost smoking. Brown venison in batches adding oil to the pan as needed. Remove venison to a plate and set aside.

Add bacon, carrots, onions, celery, and garlic to the Dutch oven and cook until bacon is browned and onions are translucent. Add potatoes, mushrooms, thyme, oregano, reserved wine, beef stock, tomatoes, 1 tablespoon salt and ¼ teaspoon of pepper to the pan. Bring mixture to a boil and add venison back to the pan. Cover and simmer for 2 hours. Shut off top and bottom dampers and let the meat rest in the EGG for 30 minutes to allow the meat to tenderize even more. 

Serve with crusty bread.