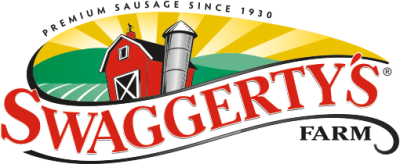 SUMMER CORN AND SAUSAGE FRITTERS
Ingredients:
1 cup SR flour

½ teaspoon paprika

¼ teaspoon pepper

½ teaspoon salt

½ pound hot Swaggerty's sausage

2 Tablespoons red or yellow onion chopped

1 cup fresh corn cut from the cob or frozen corn, thawed and drained

¼ cup cream, buttermilk or whole milk

2 beaten egg yolks

2 egg whites beaten until stiff


1 container salsa



Sift together flour, paprika, salt and pepper.

Brown sausage with onion. Drain fat.

Add sausage, corn, cream and egg yolks to the  flour mixture.

Fold in beaten egg whites.

Drop mixture by teaspoonful into hot oil. Flip and brown on both sides. Fritters will cook very quickly. Cook until golden brown.

Drain on paper towels.


Serve warm with salsa.